THE BEST TIME
OF A DAY
Discover the world of Nik Finelli Caffè and its blends created for any palate.
Since ever, my outstanding coffee accompains me throughout the day.. it wakes me up and marks the hours, giving me the sweetest break whenever I need.
That's just Nik Finelli Cafè, in its different blends result of a very balanced selection which encloses all the featurings of the real italian coffee.
That's why we love remarking the concept
"the real italian"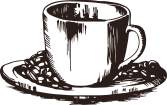 Coffee
Find out the secrets
of our coffee and our story.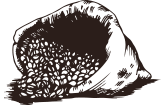 Blends
Find out more about
our selection of blends.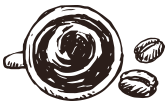 Contact Us
Feel free to contact us
for any further detail.
OUR SELECTION
OF THE BEST COFFE BEANS
It's delivered from a refined research worldwide of local producers with a certified production process, giving life to the creation of our blends.